Love history? We would love to tailor a custom experience in and around Stanford just for you. We take the stress out of your travel and coordinate it all! From booking tours and tickets to arranging transportation, we carefully plan each detail to give you a memorable time!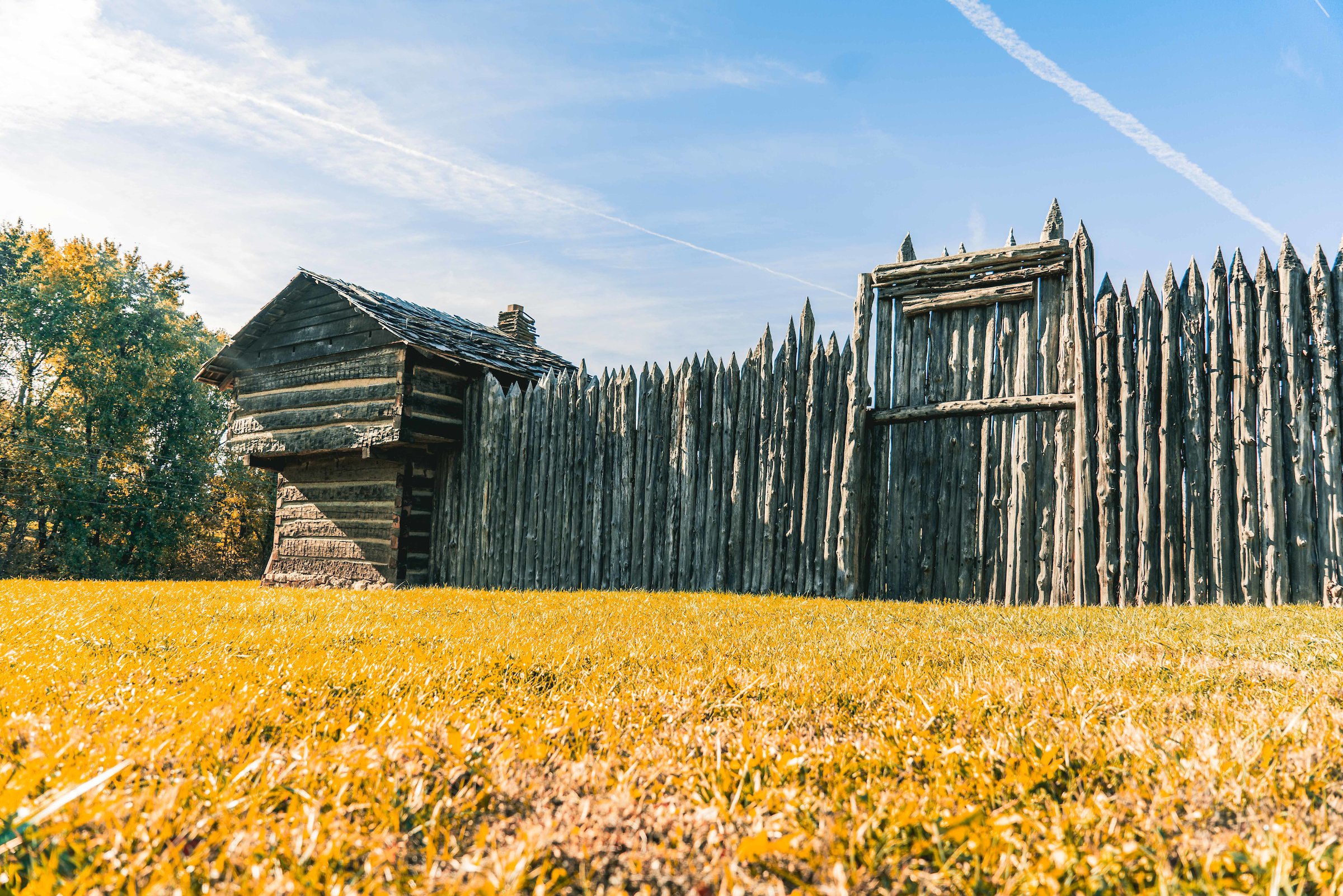 Logan's Fort was the first line of defense against any British threat coming from the south. It began when Benjamin Logan arrived in Kentucky with a survey party led by John Floyd on May 1, 1775.
Stanford L&N Railroad Depot is a historic train depot built in 1911 and used by the Louisville and Nashville Railroad. Tours are available, and there is a nearby walking trail open to the public.
The William Whitley House and Sportsman's Hill stand today as the first brick home and circular racetrack built west of the Alleghany Mountains.
LINCOLN COUNTY COURTHOUSE
Never destroyed by fire or flooding, the courthouse contains original documents dating back to 1781, the oldest courthouse records in the state.
CONSTITUTION SQUARE HISTORIC SITE
Known as Kentucky's first courthouse square, Constitution Square has both original and reconstructed buildings, including an original log post office.
McDowell House is the former home and office of pioneering surgeon Dr. Ephraim McDowell, who performed the first abdominal tumor surgery. Property includes historic pharmacy and two beautiful gardens.
OLD PRESBYTERIAN MEETING HOUSE
Originally built in the 1790's to serve one of the first Presbyterian congregations in Kentucky, this restored building now contains artifacts related to the early settlement of Stanford.
SHAKER VILLAGE OF PLEASANT HILL
Home to the third-largest Shaker community in the U.S. between 1805 and 1910, Shaker Village is a landmark destination that shares 3,000 acres of history to discover.
PERRYVILLE CIVIL WAR BATTLEFIELD
The most destructive Civil War battle in Kentucky, which left more than 6,000 killed, wounded or missing, happened on this 745-acre site.
Isaac Shelby Cemetery
6725 KY-300
Stanford, KY
Buffalo Springs Cemetery
630 Hwy 78
Stanford, KY
McCormack Church
Moores Lane
Stanford, KY